Check out the purchase option for chalets
with guaranteed income for three years
GUARANTEED INCOME

Estia France Sarl will manage the property for 3 year from the date of purchase.
Annual income from rent is guarenteed to the buyer: 30.000,00 €
for 3 years from date of purchase, for a total amount of 90.000,00 €.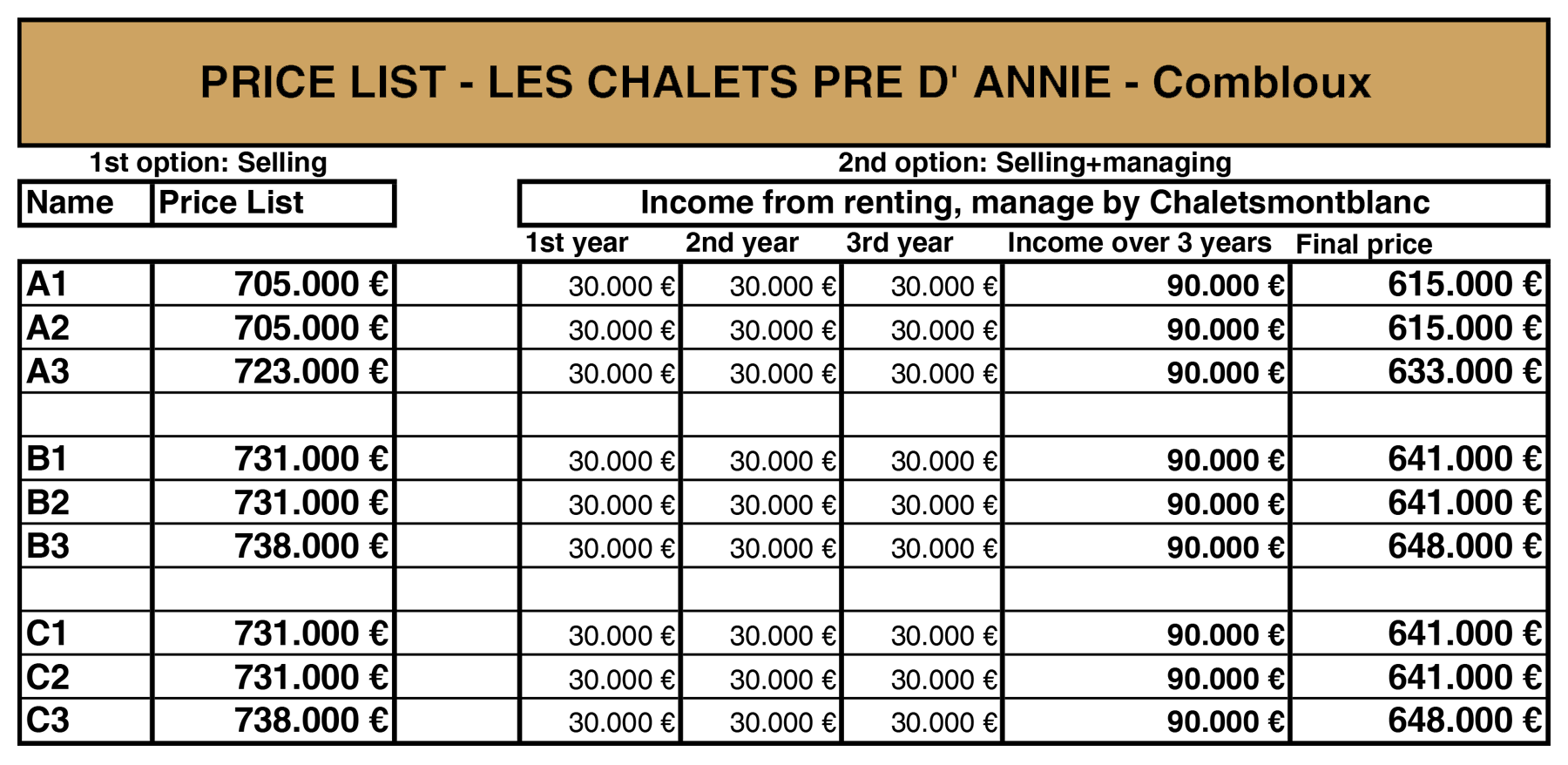 The customer must indicate in advance (30days before) the 6 weeks per year in which it intends to make use of the apartment, except for the following dates:
22nd December-6th January / 10th February – 20th March / 15th June – 31st July.